How We Met

Naomi and Michael met after being set-up by Naomi's Aunt Andrea. It's a funny thing that they hadn't met sooner, though. Michael was in the same class as Naomi's sister Rebecca in fifth and sixth grades, and of course, our families went to the same temple. Many of Michael's things had been passed down to Naomi's cousin Michael Joseph.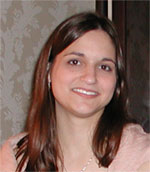 So in Feb. of 1999 Naomi and Michael had their first date. They went to lunch at Semolina's and spent the rest of the day together talking and visiting.
Naomi Miriam Friedman

Naomi completed her BSN degree in May and is currently working at East Jefferson General Hospital.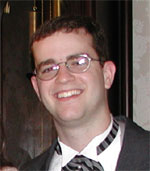 Michael Benjamin Smith

Michael completed his DDS degree in May of 2001. He is now currently a postgraduate fellow in the Department of Prosthodontics at LSU School of Dentistry.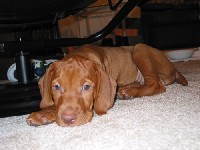 Life As We Know It

We recently welcomed Clifford home. Our new little Vizsla puppy, Clifford is a bundle of energy but loves to cuddle as well. He keeps Naomi and Michael quite busy. In what little time there is left over Naomi enjoys sewing and embroidery work and Michael and Naomi volunteer in the restoration of the LST 325, a historic naval landing ship.